Benefits of learning online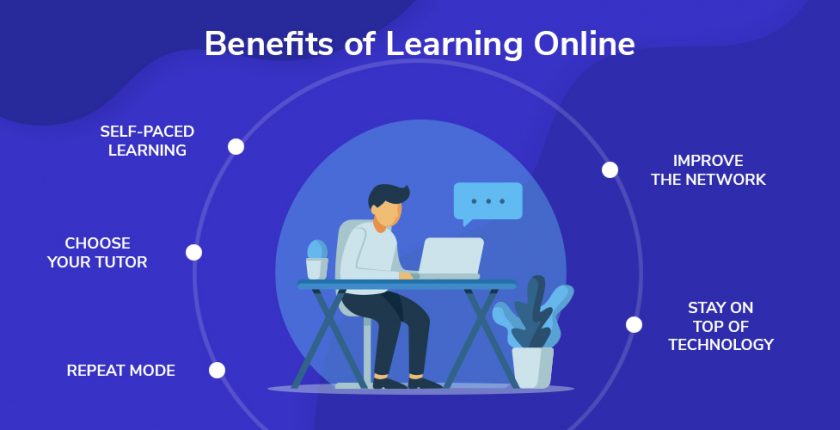 We are in an era of door delivery. Right from our favourite food to the best course, we love them delivered right to our home. And that's the trend now, let's see if it will help you.
Below are some of the benefits of learning a course online.
SELF-PACED LEARNING
Learners face a lot of pressure to cope up with other students in a classroom. While in online learning, there is no pressure to match the tutor's speed. In online learning, the objective is to understand the content to get the knowledge. There is no competition for scoring marks and improve the grade.
IMPROVE THE NETWORK
Classroom-based learning will always involve people from a similar educational background and same age group. The online learning has people from diverse background and locations, it opens a lot of opportunities to improve your network. It gives a chance to broaden your perspective and gain fruitful experience by the end of the course.
CHOOSE YOUR TUTOR
We can never imagine having this option in a classroom set-up. The Internet is open to all and you have the liberty to choose who you learn from and what you learn.
STAY ON TOP OF TECHNOLOGY
All the online sessions require the support of technical tools. It opens a chance to learn innovative strategies for virtual teamwork by using tools to interact with a group. This learning adds much value to your resume/CV, as recruiters like self-learners and tech guys.
REPEAT MODE
The same class can be observed multiple times as most of them are recorded ones. Missing a session wouldn't be a headache anymore. You can save the recording for the future and they would be available as lifetime access.