7 Reasons to learn Digital Marketing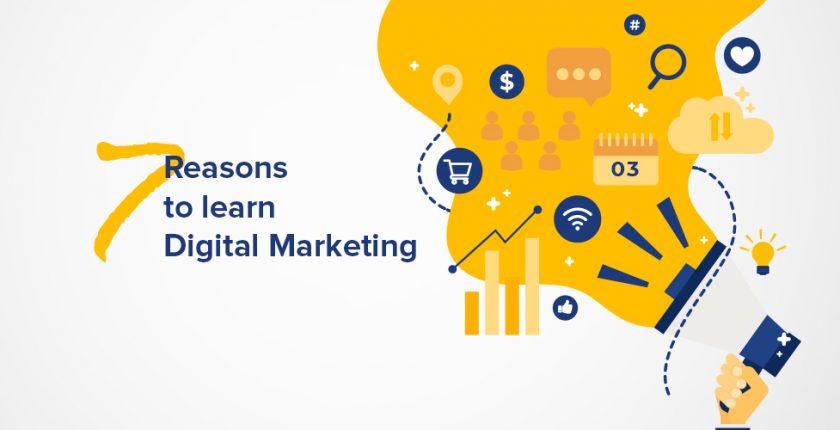 With the constant increase of internet users across the globe, the number of online-based/ web-based industries is increasing at a great speed. This calls for the need for Digital Marketing. In some ways, digital marketing is not different from traditional marketing: you've got a product that you need to sell, and you're looking to ways to engage with customers to build brand awareness and eventually "close" a sale.
Read the excerpt below to have a deep insight into why you should be learning Digital Marketing.
A WID RANGE OF CAREER OPTIONS
Digital marketing does not restrict you to one specific job profile. Even leading companies such as Google, Twitter, and Facebook provide a wide array of job opportunities.
Making a choice depends on the professional who has to set up his career in digital marketing. New online jobs are declared regularly for different organizations and enterprises. This gives an added benefit of being choosy about the kinds of work and type of workstation.
2. EASY TO START A CAREER
Entering into this field is easy, just knowing the tool and practising them would do. This is such a dynamic field that requires ongoing learning, you pretty much need to be a self-starter—that is, willing to teach yourself new skills and technology on an ongoing basis. To this end, you'll need to be a creative problem-solver. If you are curious, innovative, proactive, a natural leader, adaptable, creative, and have a good business sense; you'll probably do well in most areas in this field.
3. GET GOOD PAY
Large and small industries are increasingly moving away from conventional marketing methods and towards digital techniques. As a result, companies are hiring more digital marketers and the demand for people to fill these jobs is high. With the increase in demand for Digital marketers comes the attractive salary package.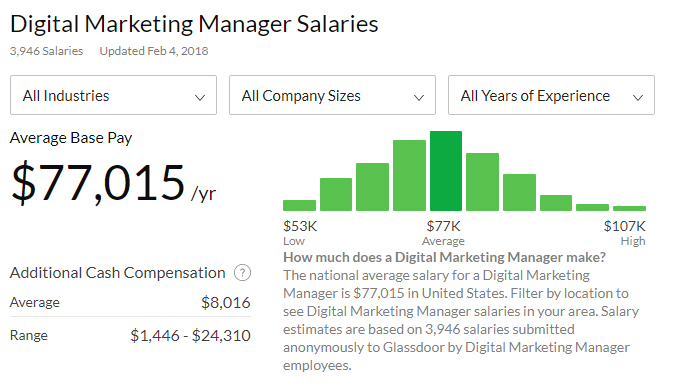 4. WORK WITH DIFFERENT PEOPLE EVERYDAY
You're always going to find something new to do in this field – and have someone new to talk to. Whether it's a new client, a colleague with an interesting speciality, or finding fun ways to engage and expand your audience, anyone with an interest in working with people will do well in the social and business end of this career.
5. HELPS YOU STAY AHEAD OF COMPETITORS
Adapting Digital Marketing to your organization is a must. By doing this, it lets you know your own company and also your prospect's interest. Even though you make good content and beautifully design your website, you might still end up not getting enough leads. This might be because you don't know about the current market trends.
6. EXHIBIT CREATIVITY
Digital marketing aims to add life to the dormant blogs and websites. This needs creativity and logic. Writing effective content and making strategies requires lots of imagination and innovative ideas.
Digital Marketing Careers will soon become an important part of the marketing world. It is better to pick this dynamic career option. Those who desire to experiment with new tools and adapt to the changes should go for the job profile.
7. STAY ON TOP OF YOUR COMPANY'S PERFORMANCE
Being a boss you can keep an eye on the digital marketing strategies implemented by your organization and can assist in carrying out the process with the concerned teams. Attaining a clear knowledge about the concepts makes the CEO proficient at delivering his suggestions and contribution.